Isuzu NPR-HD


Quick Facts
Payload of Up To 9,174 Pounds
GMPT L96 V8 Vortec 6000 engine
297 horsepower and 372 lb-ft of Torque
Choose between a 10 or 20-ft body

You've got a lot of heavy cargo to take around town, and you need a commercial-grade truck with the payload capacity large enough for everything on your list. Where some trucks may not be up to the challenge, the 2020 Isuzu NPR-HD certainly is thanks to its powerful engine capabilities.
To see for yourself what this truck is able to do for you, just keep on reading this review brought to you by New Holland Isuzu today!
Isuzu NPR-HD: Enhanced Chassis Design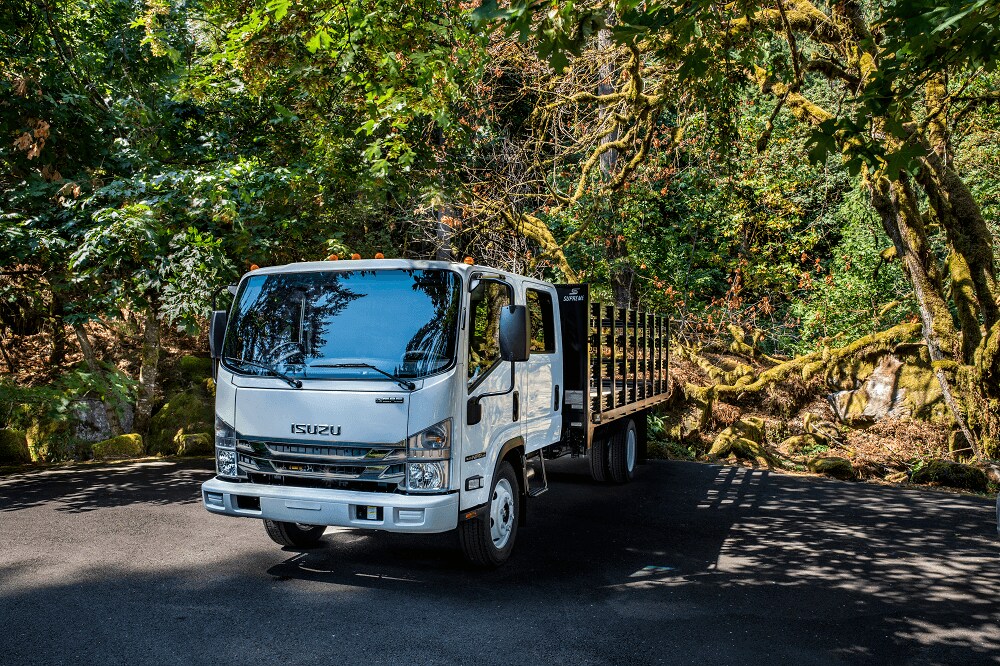 The Isuzu NPR-HD is a vehicle that's been specifically enhanced to handle some of those larger loads. That's why this vehicle features a robust chassis that's designed to handle some of the more demanding cargo.  With the improved chassis of the NPR-HD, you can expect this vehicle to achieve an GCWR of up to 20,500 pounds. That means you can work with a payload of up to 9,174 pounds with the Standard Cab and 8,503 pounds with the Crew Cab.
Isuzu NPR-HD Engine
| | | |
| --- | --- | --- |
| GMPT L96 V8 Vortec 6000 | Engine | Diesel 5.2L engine |
| 297 HP | Horsepower | 215 HP |
| 372 lb-ft | Torque | 452 lb-ft |
You're going to need more than just a sturdy frame in order to haul that cargo. Providing the muscle of this truck is a standard GMPT L96 V8 Vortec 6000 engine. This powertrain is designed for some serious loads with up to 297 horsepower and 372 lb-ft of torque.

Alternatively, drivers can opt for the available diesel version of this truck that has an available 5.2L engine. This diesel engine is able to provide you with up to 215 horsepower and 452 lb-ft of torque. With the added torque of this engine, you'll be enjoying improved low-speed acceleration even when working with heavy loads.
2020 Isuzu NPR-HD Cabin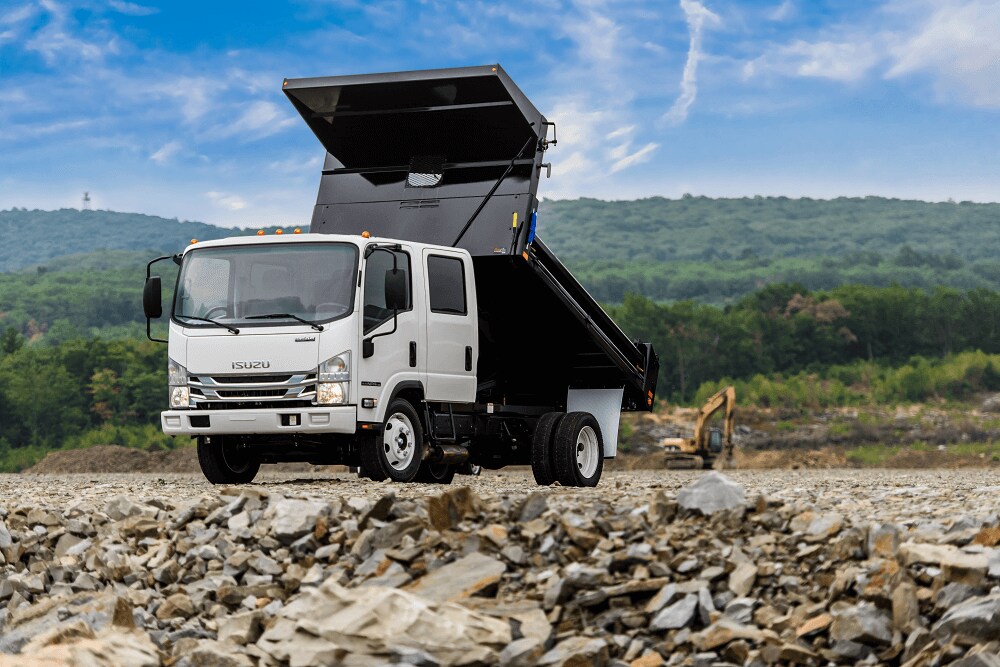 Each Isuzu NPR-HD has been designed to maximize visibility and provide a more spacious work environment. Using the Hexapod design, this vehicle is engineered to provide a roomy interior that's ideal for maintaining situational awareness on busy roads.
You'll have some customization options when it comes to your cabin space as well as a choice between the Standard Cab and the Crew Cab. If you choose the Standard Cab, you'll be working with a 2-door cabin. This smaller cabin allows for a longer chassis, ultimately giving you the choice between a 10-foot body or a 20-foot body.
If you need enough room for a team of people in the back, the Crew Cab adds extra seats behind you along with two more doors. You'll be able to seat seven people inside your truck thanks to the Crew Cab. Best of all, you'll still be able to customize your truck's body size with choices of a 12-foot and a 16-foot body.
Test Drive the 2020 Isuzu NPR-HD
If you're looking for professional-grade equipment to help you with your business, the 2020 Isuzu NPR-HD is steadfast and capable. It's no wonder why so many business owners in the Lancaster, New Holland, and Reading areas are looking into this truck.
To see for yourself what this truck can do, schedule a test drive with New Holland Isuzu today!