When you rely on your truck for commercial needs, you'll want to be sure it's ready to work every day. That's why you'll want to keep up with the essential maintenance of your vehicle. Meeting its basic needs on a regular basis will help prevent larger repairs in the future. To help you know exactly when you should have a service performed, you'll want to consult your truck's maintenance schedule.
If you're a New Holland, Lancaster, or Reading driver, just keep reading our full guide and get started maintaining your truck today!
Maintenance Every 4,000 Miles
It's important for you to stay up to date with your truck's needs every step of the way. That's why you'll want to have your vehicle inspected for a number of different issues every 4,000 miles. Some of the most important things you should look at include:
Scan control modules for diagnostic codes
Check your engine's oil level and replace as necessary
Inspect your truck's tires and refill them as necessary
Checking your engine's oil level is among the most important services on that list. If you don't have your engine oil replaced periodically, it can lead to engine damage. If you haven't replaced your engine's oil in a long time, be sure to look for various symptoms, such as:
Higher engine temperature
Banging in the engine
Oily smell in the cabin
Maintenance Every 10,000 to 60,000 Miles
Around every 10,000 miles-and, especially, at every 60,000 miles-you'll want to perform a number of other services. These services will ensure the long-term performance of your vehicle beyond a simple inspection. The main services you'll want to pay attention to are:
Replace engine oil and engine oil filter
Replace air filter element
Inspect brake system
Ensuring that your truck's air filter is properly cared for is a huge part of keeping your engine in good health. This is especially true if you often drive in dusty areas since the dust can get into your engine and reduce system performance.
Maintenance Every 50,000 Miles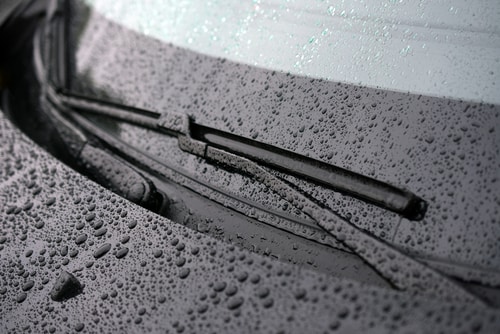 Every 50,000 miles, there are a number of other services you'll want to perform that take care of various parts outside the engine. The main services you'll want to perform include:
Replace automatic transmission fluid
Replace differential fluid
Replace coolant
Replace wiper blades
Ensuring your transmission fluid and coolant are fresh can go a long way toward ensuring your vehicle runs as intended. With old coolant, your engine is much more likely to overheat, and with old transmission fluid, it can cause long-lasting damage to your transmission.