2020 Isuzu NPR


Quick Facts
Standard 6.0L V8 Engine
297 horsepower and 372 lb-ft of Torque
30-gallon fuel tank
Body Size of 10-20 feet
Payload Capacity Between 6,246 and 6,978 lbs

Isuzu has been giving us impressive medium-duty trucks for decades, and the 2020 Isuzu NPR is a testament to that. This vehicle is engineered to handle rough work with a design that improves productivity. It's no wonder why so many business owners in the Lancaster, New Holland, and Reading areas have been asking us about these vehicles.
To show you all the specs of this truck, the team at New Holland Isuzu is here to show you what makes this truck so capable with this full specs review.
2020 Isuzu NPR Specs

Engine Power

297 horsepower

Engine Torque

372 lb-ft

Fuel Tank Capacity

30 gallons

Max Seating Capacity

7 passengers
Isuzu NPR Engine Capabilities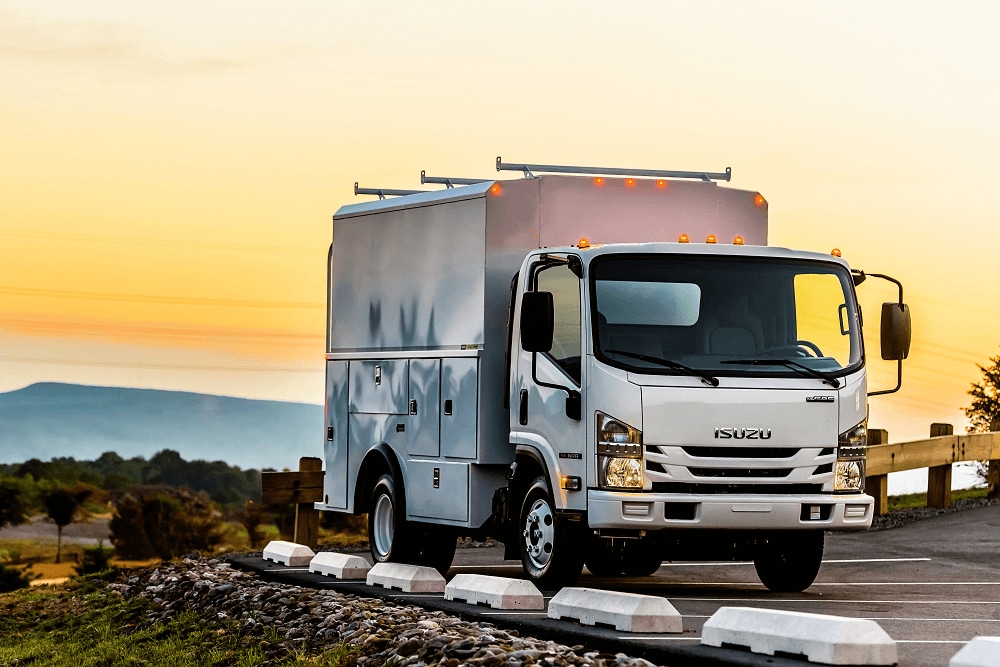 When you plan on hauling heavy cargo along with you, you're going to want to be backed up by a heavy-duty engine. The Isuzu NPR engine certainly delivers here with a standard 6.0L V8 engine. You'll be generating up to 297 horsepower and 372 lb-ft of torque with this engine to give you some solid power when moving cargo.
This engine is paired up with a standard 6-speed automatic transmission to help transfer more power as needed while reducing fuel consumption. Combined with a standard 30-gallon in-frame fuel tank, you can expect to keep going all day with this vehicle. You'll be able to get so much done with the extra power and uptime provided by this vehicle.
2020 Isuzu NPR Towing and Payload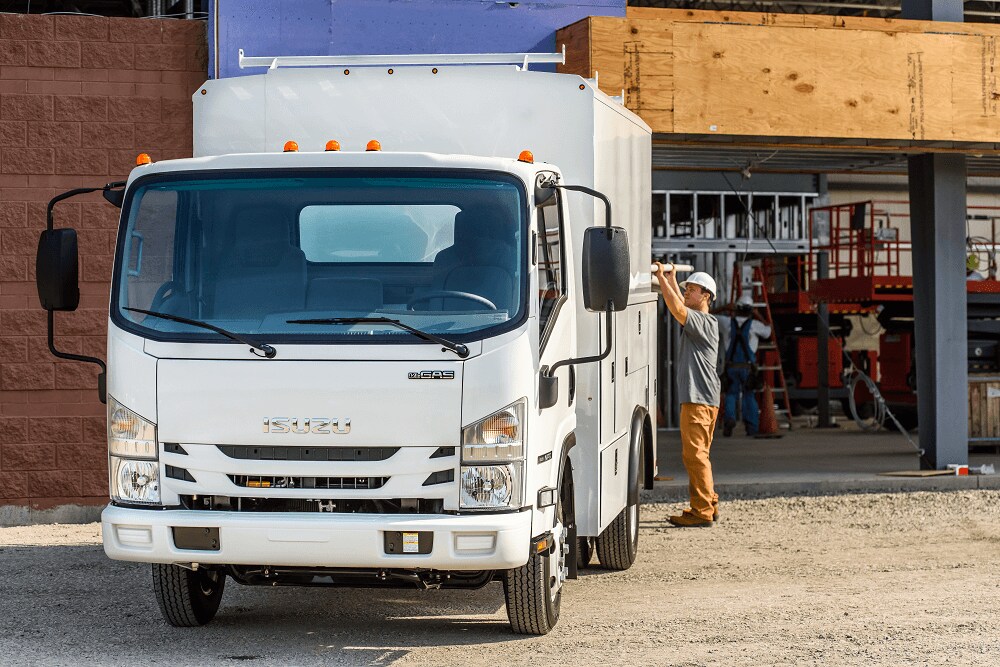 With such a robust engine and transmission, there's a ton you can do with this truck. To make sure you can tow and haul as much as you need, this vehicle provides a body size from 10 to 20 feet depending on your truck's configuration and how you upfit your vehicle.
Depending on which cab and wheelbase you choose for your truck, you'll have a payload capacity between 6,246 pounds and 6,978 pounds. Drivers who choose the Standard Cab will have a max payload up to 6,978 pounds. Drivers who choose the Crew Cab will be working with a maximum payload capacity up to 6,308 pounds.
Overall, with the engine and chassis of this vehicle, you'll have a GCWR up to 18,000 pounds. Compare this to the max curb weight of 5,218 pounds in the Standard Cab and 5,754 pounds in the Crew Cab, and you'll have plenty of power to tow.
Available Cabin Dimensions

When you need to bring passengers along to a worksite, you'll have plenty of room inside the Isuzu NPR. You'll have enough space to seat up to three people in the Standard Cab, but that seating capacity goes up to seven people when you upgrade to the Crew Cab.
Test Drive a 2020 Isuzu NPR
Since the 2020 Isuzu NPR is capable of so much, you'll be able to keep up with the demands of your clients with ease. With plenty of power to tow or haul any cargo you're up against and a chassis that can be upfitted as needed, this truck is capable of all sorts of feats.
Are you a business owner in the Lancaster, New Holland, or Reading areas? Why not schedule a test drive with us at New Holland Isuzu today!