Isuzu NPR-XD


Quick Facts
5.2L Isuzu 4KH1-TC turbocharged intercooled diesel engine
Two Available Trims: Standard Cab or Crew Cab
Data Recording Module
Hands-free Calling

If you're looking for a commercial truck with the capability to handle anything your business throws its way, then you've come to the right page!
The 2020 Isuzu NPR-XD is one versatile vehicle and the perfect base for clients to structure their truck to best fit their specific needs. To learn more about this compelling commercial vehicle, New Holland Isuzu has put together the following 2020 Isuzu NPR-XD review.
New Isuzu Inventory New Isuzu Incentives Schedule a Test Drive
Continue reading the sections below to learn more.
2 Style Options, 1 Powerful Isuzu
The Isuzu NPR-XD body is available with either Standard Cab or Crew Cab. Regardless of which style you choose, you're certain to outfit your crew with the ultimate in power and performance.
Under the hood, both trims have a 5.2L Isuzu 4KH1-TC turbocharged intercooled diesel engine complete with 215 horsepower and 452 lb-ft of torque. Trucks spend a lot of time on the highways, and this combination of horsepower and torque is great for highway driving.
Where their differences lie is within their body and payload allowances. The NPR-XD (Standard Cab) is capable of carrying 9,410 to 9,607 pounds, while the NPR-XD Crew Cab has a payload allowance of 8,840 to 8,905 pounds. With Isuzu NPR-XD commercial trucks, you can't go wrong.
2020 NPR-XD: Convenience Features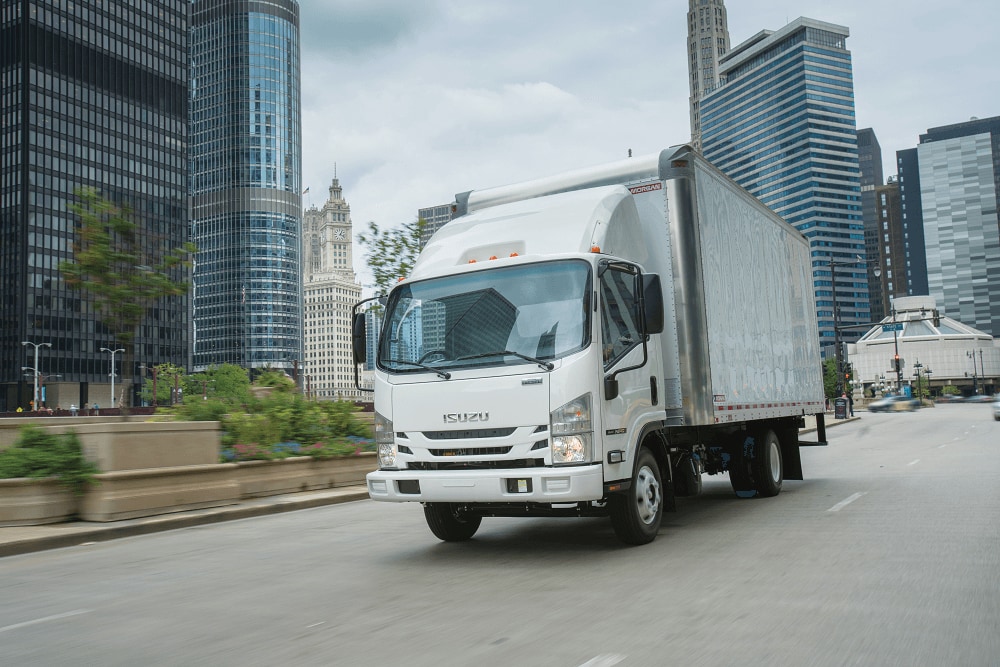 Everyday tasks are made simpler thanks to the convenience features found inside the 2020 NPR-XD. Let's check them out.
It starts in the front, where easy entry and exit doors with an 85-degree swing, grab handles, and entry step make getting in and out a breeze. It's got great visibility, too, allowing drivers to see the ground within eight feet in front of the truck. It gets even better. No longer is your truck tricky to maneuver thanks to Isuzu's 49.5-degree wheel-cut angle for tighter turning.
There are plenty of additional convenience features, too, such as:
Heated remote-control mirrors
Air deflector
Keyless entry
Available seat covers
Increase efficiency and improve performance with this workhorse of a truck. What's not to love about that?
Isuzu NPR-XD: Prioritizing Safety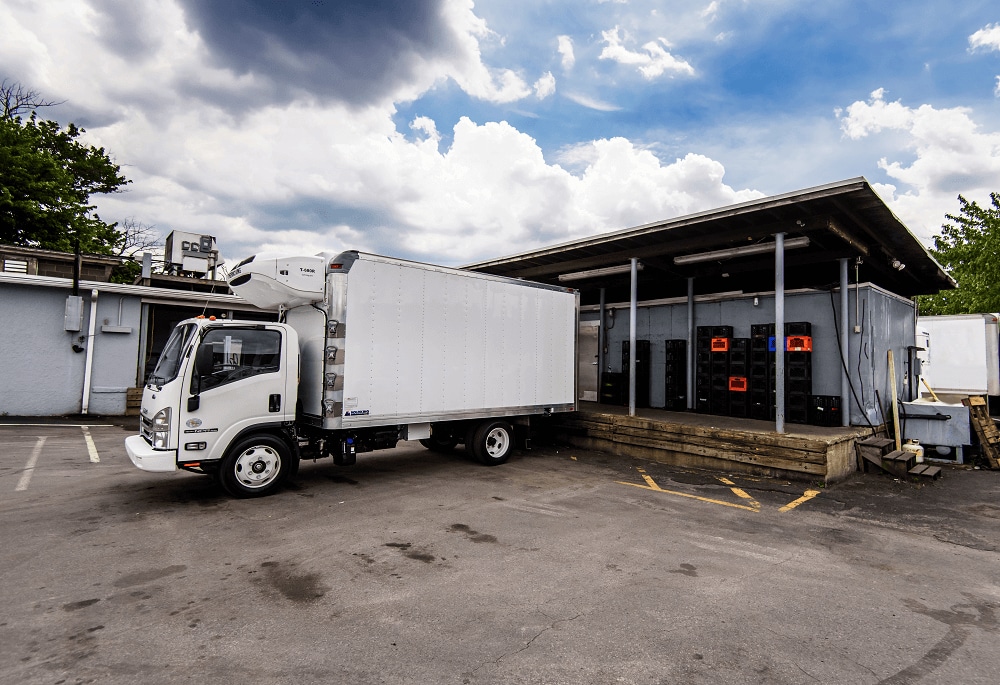 Every Isuzu Diesel N-Series-such as the NPR-XD-incorporates a Data Recording Module (DRM). This module monitors your truck's performance, enabling your Isuzu dealer's technicians to generate an Isuzu Vehicle Health Report. These reports can provide vital information on the condition of your vehicle and allow for any potential issues to be identified and resolved in a timely manner.
There are even more safety features, like standard Bluetooth for hands-free calling. Keep your hands on the wheel and your eyes on the road while staying connected. There's also a microphone integrated in the head unit that helps drivers keep in contact with their entire team. All of these features were engineered to fit Isuzu vehicles, too.
Explore the 2020 Isuzu NPR-XD Today
Are you ready to turn your commercial needs up a notch or two? If so, it's time to head over to New Holland Isuzu! While you're there, be sure to take a test drive around Lancaster, New Holland, and Reading.
We look forward to working with you!