Isuzu NRR


Quick Facts
5.2L Turbocharged I4 engine
Isuzu Mobileye Safety System
Forward Collision Warning and Pedestrian Collision Warning
Fuel Capacity of 30 gallons
215 Horsepower and 452 lb-ft of Torque
Isuzu has been delivering vehicles with incredible power for years, and they've really knocked it out of the park with the 2020 Isuzu NRR. This truck is designed to haul tons of cargo thanks to its sturdy frame and capable engine. Best of all, with a full set of safety systems built into the truck, you'll have no trouble driving through the Lancaster, New Holland, and Reading areas.
Want to see how this truck can help your business? The team at New Holland Isuzu is here with this review to show you what this truck has in store for you.
Isuzu NRR: Payload and Engine Power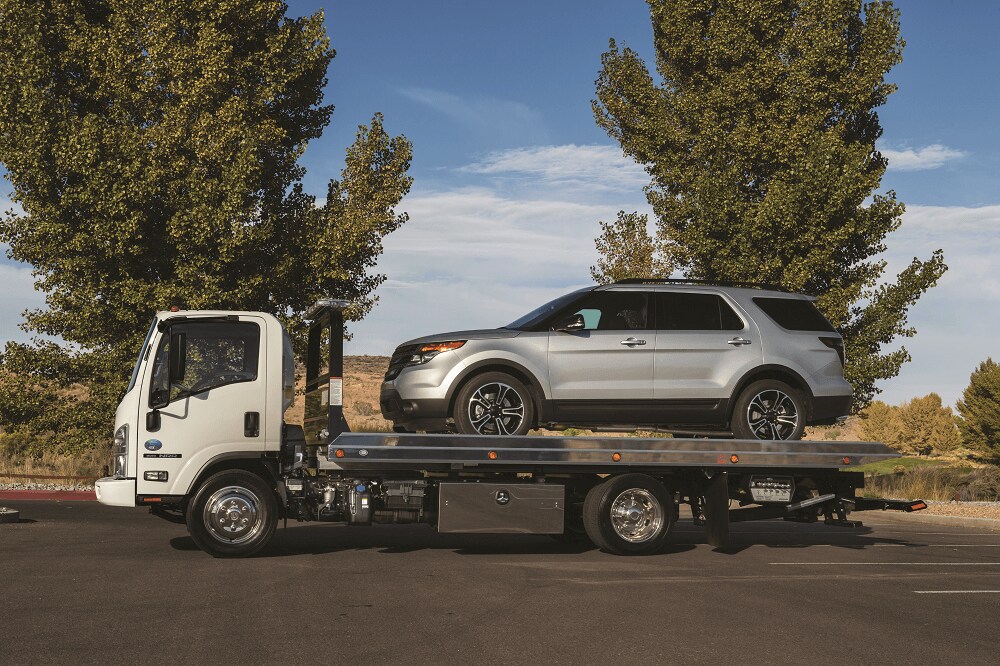 You need a sturdy vehicle when you're looking to carry thousands of pounds of cargo. To give your truck the power it needs, the Isuzu NRR comes standard with a 5.2L Turbocharged I4 engine. With up to 215 horsepower and 452 lb-ft of torque, your truck won't struggle to handle heavy loads.
So, exactly how much can the Isuzu NRR haul? Drivers will be working with a GCWR of 25,500 pounds complete with a payload allowance up to 12,794 pounds. You'll even be able to store quite a bit of cargo in the back with a body application up to 24 feet. Overall, this truck should be able to handle all sorts of heavy-duty jobs for your business.
Isuzu NRR: Mobileye Safety System
Do your jobs take you through crowded city streets? The Isuzu Mobileye safety system can help monitor the roads to alert you to possible situations. With the Forward Collision Warning and Pedestrian Collision Warning, your truck will enhance your safety-and that of others-by providing an alert when you're nearing impact with a car or pedestrian.
If you're coming close to the edge of the road, this truck will look out for you in this instance as well. This vehicle is equipped with a Lane Departure Warning that watches the lane markers to detect when you're drifting into the next lane. If you spend a lot of time driving on the highway, you'll feel very secure while driving with this feature.
Isuzu NRR: Built for More Uptime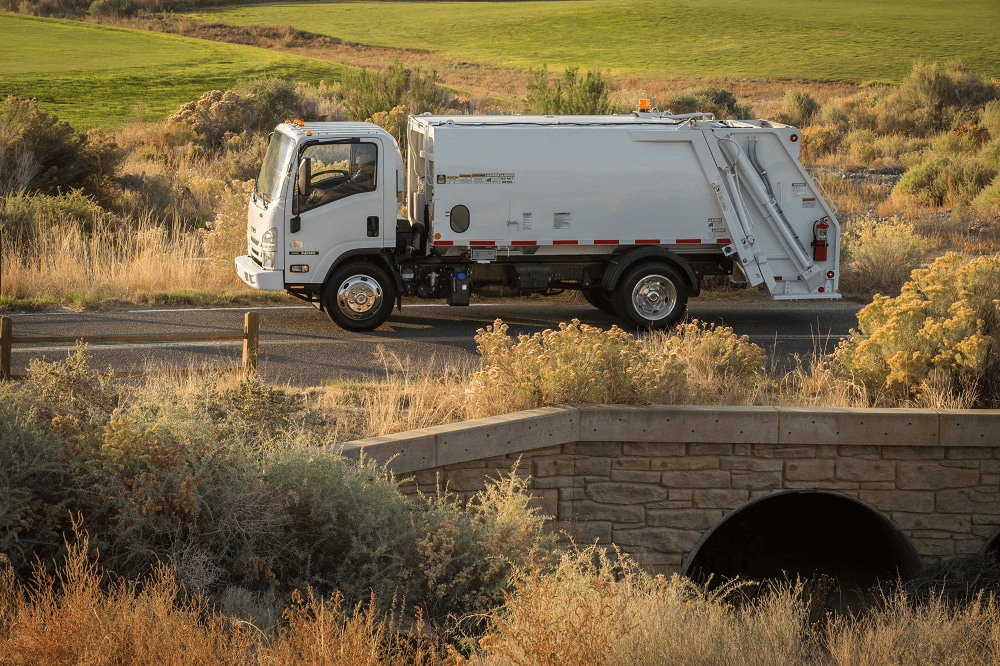 The Isuzu NRR was designed to offer you more uptime so you can spend less time preparing for the road and more time serving your clients. With an available side-mounted fuel tank, you'll double your fuel capacity from the standard 30 gallons. This ensures you'll have all the fuel you need to take on a full day of deliveries.
To make sure you're ready to hit the road even when your truck is still frosty from a cold morning, this truck also features heated mirrors. Just press a button and your truck will warm up your mirrors to defog or melt any ice blocking your vision.
Try the 2020 Isuzu NRR for Your Business
Offering a customizable chassis body and plenty of safety features, the 2020 Isuzu NRR is a versatile commercial truck that's fit for a wide variety of applications. You'll love how easily this truck enhances your productivity around the Lancaster, New Holland, and Reading areas.
Want to see if this truck is right for your business? Just schedule a test drive with New Holland Isuzu today!