Looking for your next commercial vehicle? One great option we have available here at New Holland Isuzu is the Isuzu NQR. This commercial truck is quite impressive, ready to tackle a number of different professional pursuits.
Want to see if this model is a good match for your Reading, Lancaster, or New Holland, PA, area business? Check out this 2022 Isuzu NQR specs review.
---
Engine Specs and Corresponding Capabilities
Of course, the overall performance of the Isuzu NQR ultimately hinges on the engine under the hood. Here, you'll find a 6.6L V8 engine at work. This engine will pump out 311 horsepower and 353 lb-ft of torque, which will then be distributed by the truck's 6-speed automatic transmission. So, you can definitely count on a powerful driving experience behind the wheel.
Since you're interested in a new work truck, you'll also want the ability to tow and haul. Fortunately, this engine will provide all the power necessary to do so seamlessly. In fact, the NQR boasts a payload between 11,531 pounds and 12,289 pounds, depending on the body application you have configured.
Overall, when you figure in towing capacity as well, the NQR offers a rather impressive GCWR. To be exact, it comes ready to offer a GCWR of 23,950 pounds. Not to mention, it has a GVWR of 17,950 pounds, which equates to a Class 5 commercial vehicle.
---
Configuring the NQR Body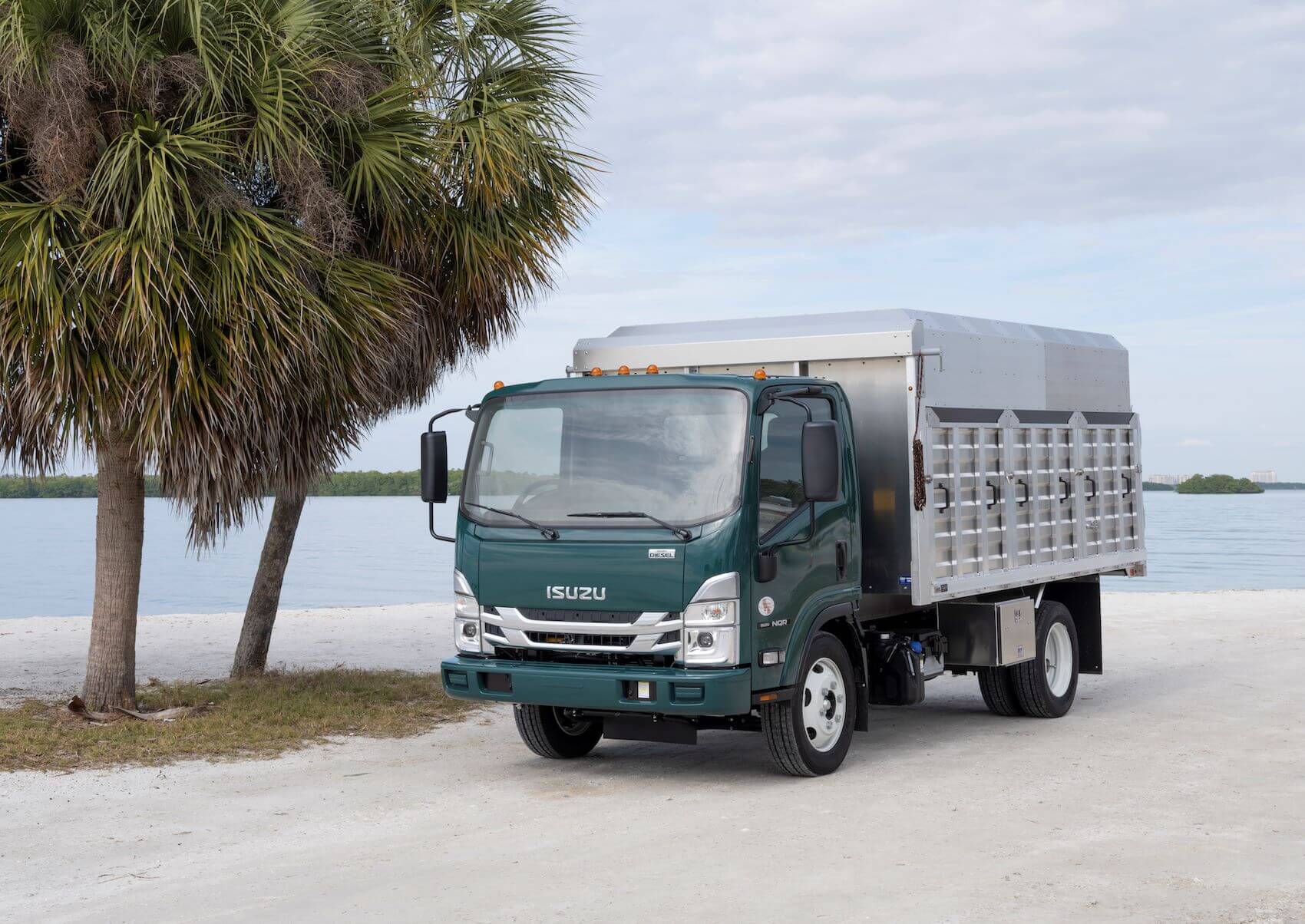 As you look into the NQR, you'll find the body application maxes out at 20 feet in length. Using this application, you can configure different types of truck bodies. For example, if you're looking to make local deliveries with the NQR, you'll likely want to opt for the box truck body, which offers a great deal of interior cargo space.
Another popular body type is the dump bed. This could come in handy for a landscaping company, for example, where you may need to deliver mulch, stone, or other raw materials.
No matter what your business needs are, you can configure the NQR body to meet them.
---
Cabin Specs and Dimensions
The measurements inside the cabin of the NQR will also prove quite important. Here, you'll find the truck offers two different cab options: a smaller Standard Cab and a larger Crew Cab. The Standard Cab will seat three, while the Crew Cab will seat seven. So, you'll have more choices and be able to pick the cab that best fits your workforce.