Isuzu Box Trucks Reliability

Are you looking for a commercial companion you can count on? Well, one of our Isuzu models might be a great choice. Each Isuzu truck comes ready to provide Lancaster, Reading, and New Holland, Pennsylvania, commercial drivers with an all-around ride day in and day out. So, whether you have a furniture business or a moving company, you'll be able to rely on your Isuzu.
Want to learn more about Isuzu box trucks' reliability ratings? Our team here at New Holland Isuzu has you covered!
Strong Engine Performance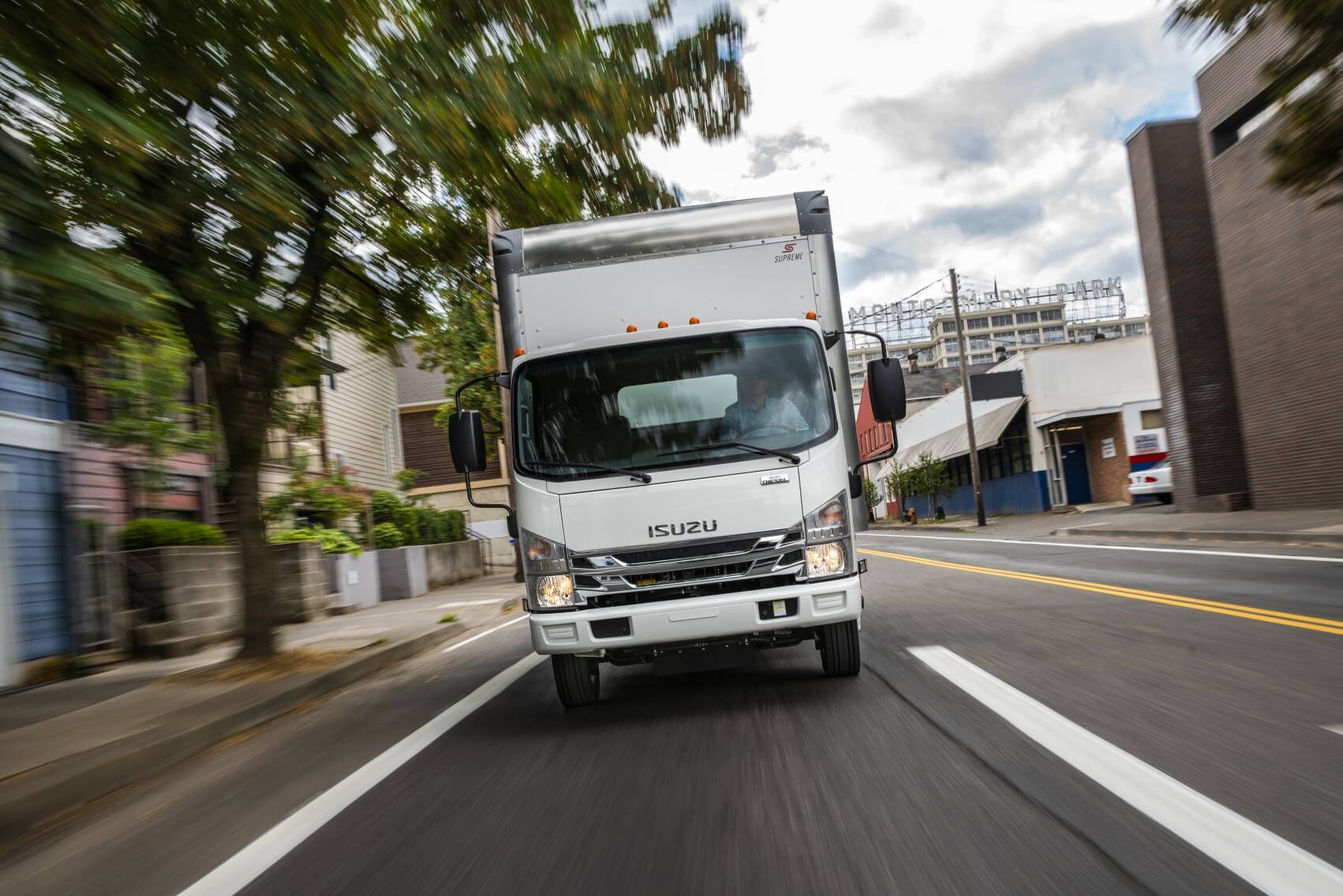 One key pillar in the reliable performance of each Isuzu truck is the effective engine setup under the hood. Each Isuzu truck comes complete with a state-of-the-art engine, which will work to provide the power needed to get the job done each and every day
Each Isuzu engine has also been designed to last. So, whether you choose a model that features a gas powertrain or prefer a diesel engine, you can count on a great experience for years to come.
With a strong engine, your Isuzu will be there to grow with you and your business.
Ready to Perform in All Conditions
As a business owner, you may need to stay open through inclement weather conditions. Fortunately, your Isuzu box truck will be able to perform with great versatility. Part of each Isuzu truck's ability to provide assistance lies with some available accessories.
For example, Isuzu offers available heated exterior mirrors. These mirrors will prove handy in cold winter weather. If you have to make an early-morning delivery, this feature will defrost your mirrors, enabling you to hit the road quickly.
Additionally, Isuzu offers an LED Lighting Package. This package could help in foggy weather, for instance, shining extra light on the road ahead.
Warranty Coverage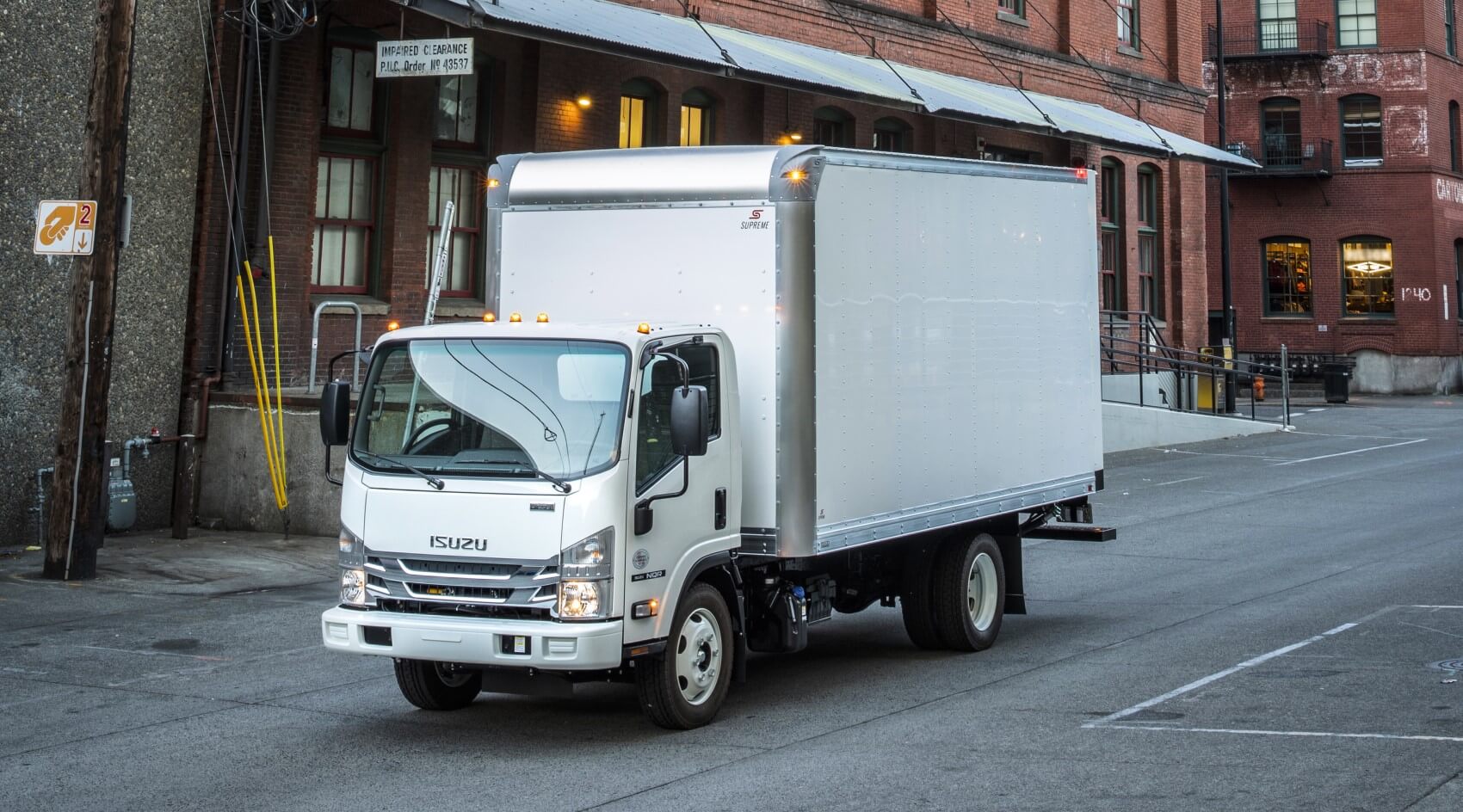 Each new Isuzu truck also comes with impressive warranty coverage. The standard warranty for Isuzu trucks includes the coverages mentioned below.
Basic: 3 years/36,000 miles
Engine, Transmission, and Drive Axle: 5 years/75,000 miles
Frame Rails: 3 years/36,000 miles
Corrosion: 4 years/unlimited miles
Roadside Assistance: 3 years/36,000 miles
Not to mention, each Isuzu truck comes with emissions warranty coverage, too. So, you'll have quite a bit of coverage as you maneuver behind the wheel and get ready to hit the jobsite.
Since you're a commercial driver, this will prove especially important, because as you put hard miles on your vehicle, it will endure some wear and tear. Warranty coverage will provide peace of mind as you complete local jobs.
Learn More About Our Isuzu Box Trucks' Reliability!
Have questions about our Isuzu box trucks' reliability scores? Contact our team here at New Holland Isuzu. We have a number of great models to offer New Holland, Lancaster, and Reading, PA, drivers, and will be happy to help you learn more.
We're proud to serve local drivers and hope to assist you soon!