Having an Isuzu commercial truck in the New Holland, Lancaster, and Reading areas will make serving clients in a variety of industries much easier. Within the Isuzu lineup, the Isuzu NPR-XD stands tall as one of the more impressive models available, offering a unique blend of higher power and advanced technology you'll need on today's roads.
If you'd like to learn more about what this vehicle can do for you, just let our team at New Holland Isuzu show you the specs of this truck. Read on to see why so many professional drivers look to this truck for all their commercial driving.
---
Isuzu NPR-XD: Advanced Engine Technology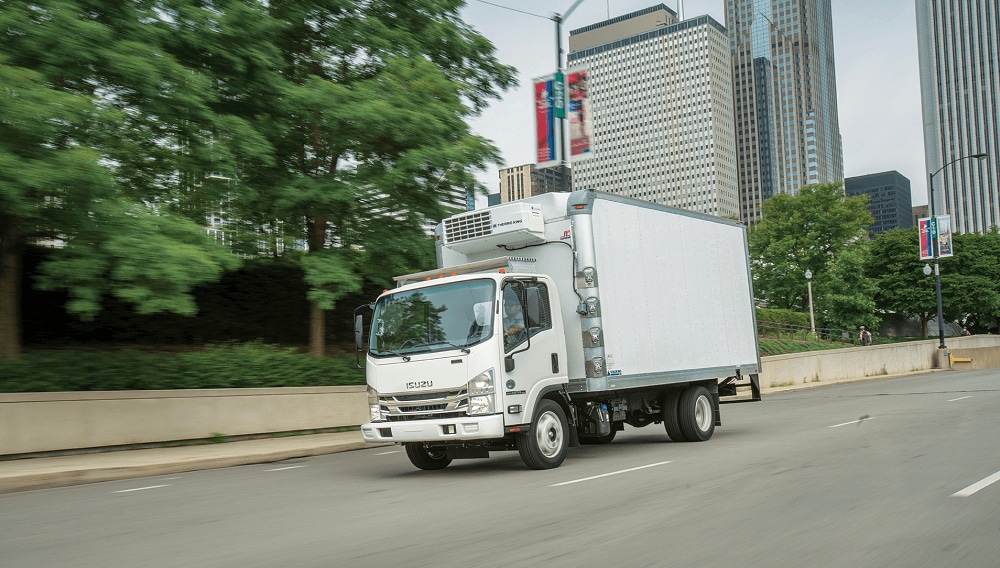 No commercial truck is complete without a brawny engine to help you take on the toughest jobs around town. The Isuzu NPR-XD comes standard with a 5.2L turbocharged I-4 engine that offers plenty of towing power. Thanks to its turbocharging technology, you'll enjoy extra power from the moment you hit the gas. Just take a look at some of these engine specs:
215 horsepower
452 lb-ft of torque
22,000 pound GCWR
8,760 to 9,526-pound body payload
When it comes to fuel economy, this vehicle will keep you going for miles with a 30-gallon in-frame fuel tank. To make even more efficient use of your fuel, this truck is enhanced with a standard 6-speed automatic transmission. Not only does this transmission offer a smooth drive, but it also helps reduce your fuel consumption on the highway.
---
Isuzu NPR-XD: Advanced Safety Technology

It's important for commercial drivers to know everything happening around their vehicles, and the Isuzu NPR-XD has you covered with the Mobileye safety system. This technology provides you with all sorts of features to keep you aware and help avoid possible accidents before they happen. This suite includes:
Lane Departure Warning
Pedestrian Collision Warning
Headway Monitoring and Warning
Forward Collision Warning
---
Isuzu NPR-XD: Dimensions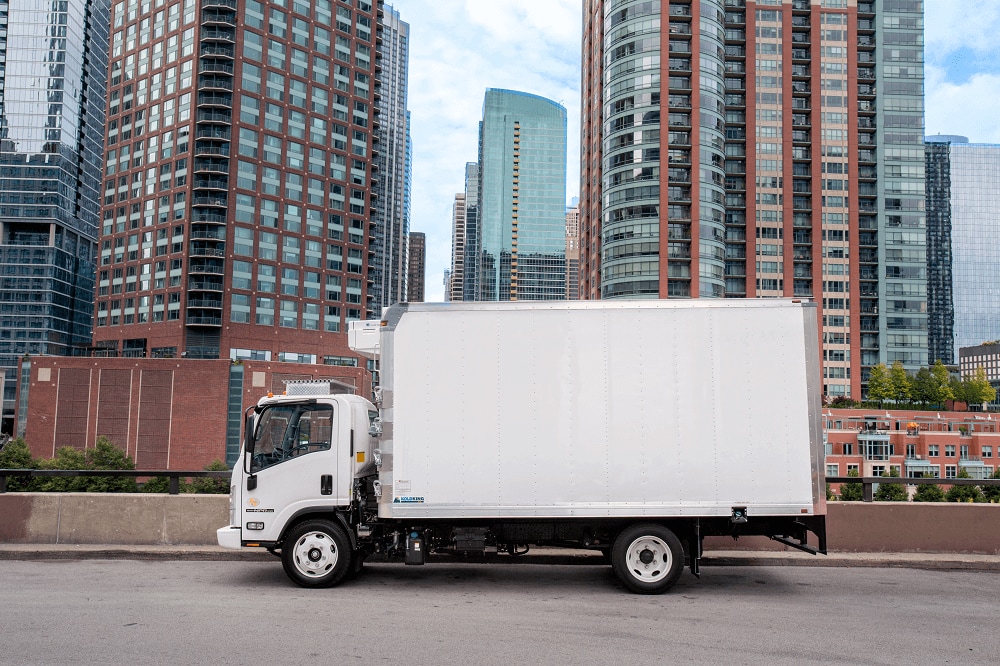 Whether you're driving by yourself or bringing multiple crew members along with you, the Isuzu NPR-XD offers plenty of cabin options. Drivers will start off with a Standard Cab that offers enough seating space for up to three passengers.
If you want more space, though, you can upgrade your vehicle with an available Crew Cab that offers enough space for seven passengers. In addition, each of these cabin options gives you different exterior dimensions as well. Just take a look at some of the measurements based on the cab you choose.
Standard Cab
Max Wheelbase: 212 inches
Max Body Length: 24 feet
Max Overall Length: 303.5 inches
Crew Cab
Max Wheelbase: 176 inches
Max Body Length: 16 feet
Max Overall Length: 267.5 inches