If you're looking for a new work truck, you will likely search for the available specs as you complete your model research. Whether you own a landscaping business, a moving company, or have another commercial hauling need, the capabilities of a truck will loom large in your decision-making process.
One powerful model that you can consider is the Isuzu NQR. To help you see if it could be a fit for your Reading, Lancaster, and New Holland, PA, area business, our team here at New Holland Isuzu has created this 2023 Isuzu NQR specs guide. Read on to learn more!
---
Inside the Isuzu NQR Engine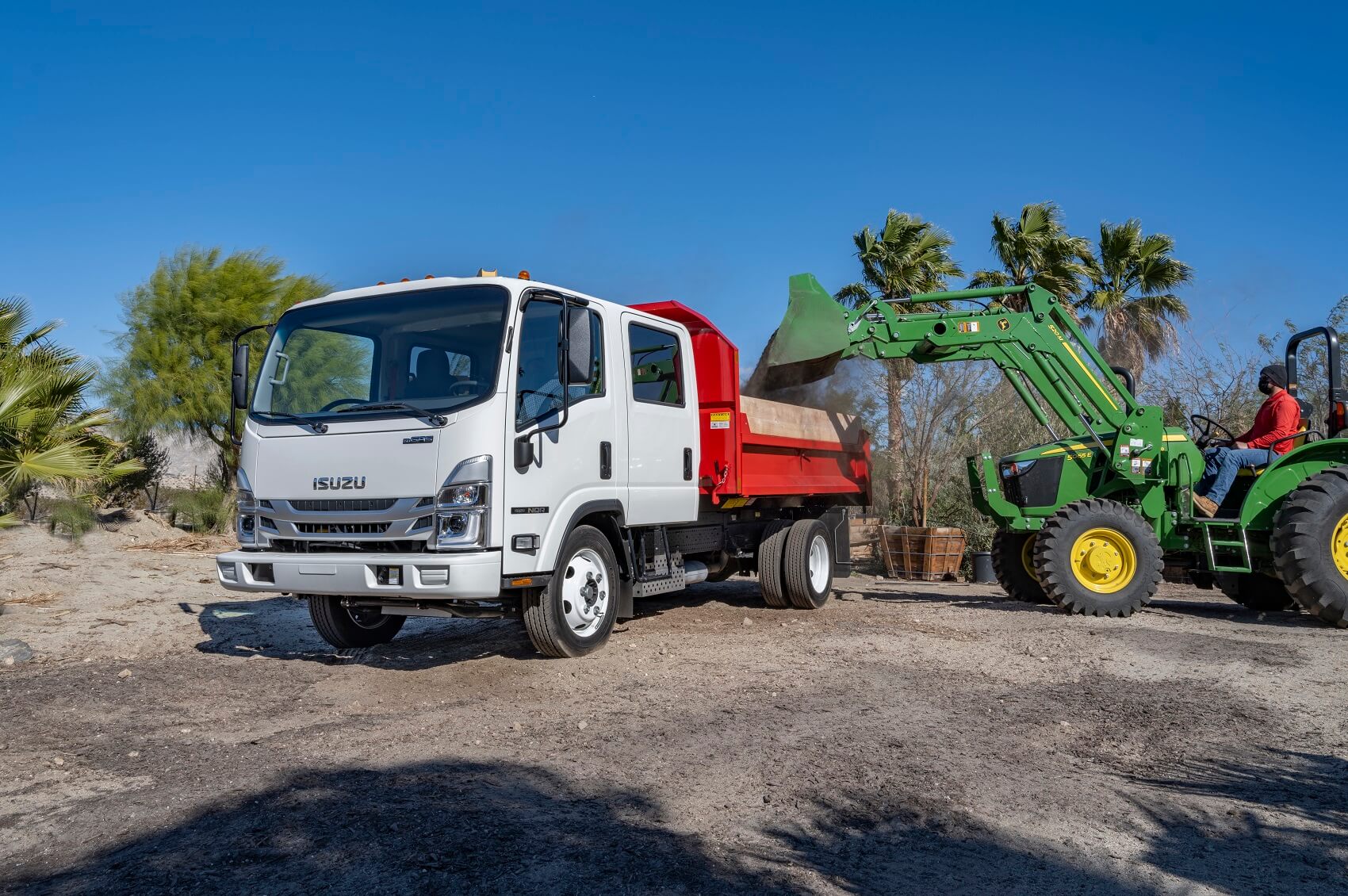 Of course, the most important component that you will evaluate is the engine. Under the hood, the Isuzu NQR features a 5.2L I4 engine that comes ready to pump out 215 horsepower as well as 452 lb-ft of torque. The engine is mated to a 6-speed automatic transmission, which will distribute the power produced by its powertrain counterpart. So, you can count on plenty of power and muscle as you man the ten and the two.
The Isuzu NQR is also a bit different than our other Isuzu trucks as it runs on diesel fuel. This will allow you to travel further on a full tank, preventing the need for frequent stops for fuel.
---
Built for Heavy-Duty Use
The NQR's sizable engine is matched with an impressive body, extending up to 22 feet. With this size, you can add a box truck body, a dump bed, or another type of truck body that can help you complete local jobs.
---
Class Five Towing and Hauling Capabilities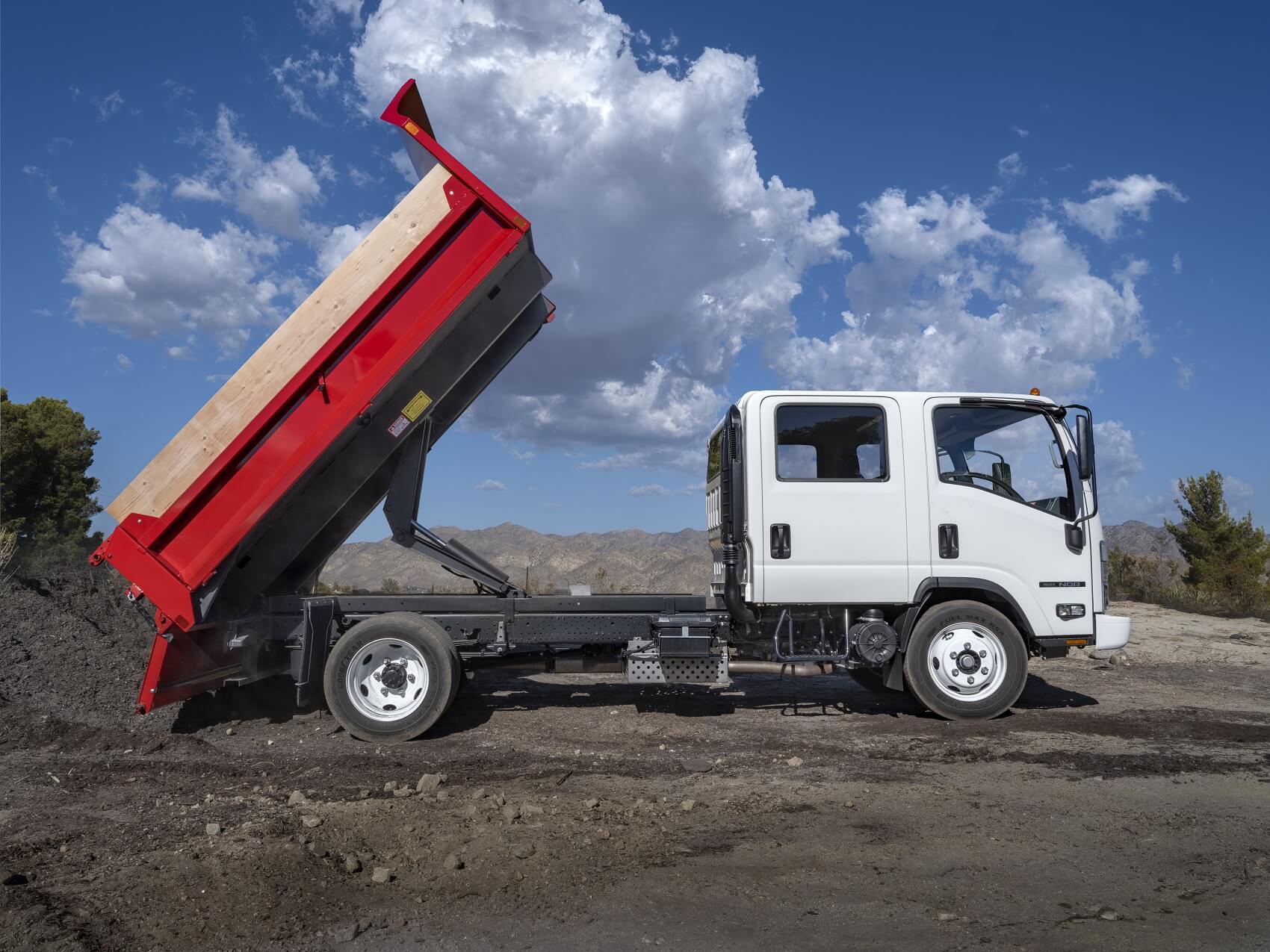 Couple the Isuzu NQR's engine with its body design and you have a Class 5 commercial vehicle. The truck comes ready to offer drivers a Gross Vehicle Weight Rating of 17,950 pounds and a body payload of between 10,688 pounds and 11,463 pounds.
If you need to hitch up a trailer, the NQR offers a Gross Combined Weight Rating of 23,950 pounds. So, you'll be able to tow a sizable load behind the truck, too, if need be.
---
A Cabin for Any Crew
Whether you work solo, with a small work crew, or with a larger squad, the NQR can accommodate. It offers drivers two cabin options. First, you have the standard cab, which will prove roomy enough for up to three. Then, you also have the crew cab. With this cabin layout, you will have room for up to six passengers.
---
Learn More About the 2023 Isuzu NQR
Do you want to learn more about this impressive truck, after checking out this 2023 Isuzu NQR specs guide? Get in touch with our team here at New Holland Isuzu. Whether you have questions about the available features or you are ready to get behind the wheel for a tour and a test drive, we'll be happy to help.
We're proud to serve Reading, Lancaster, and New Holland, Pennsylvania, area businesses and hope to assist you soon!